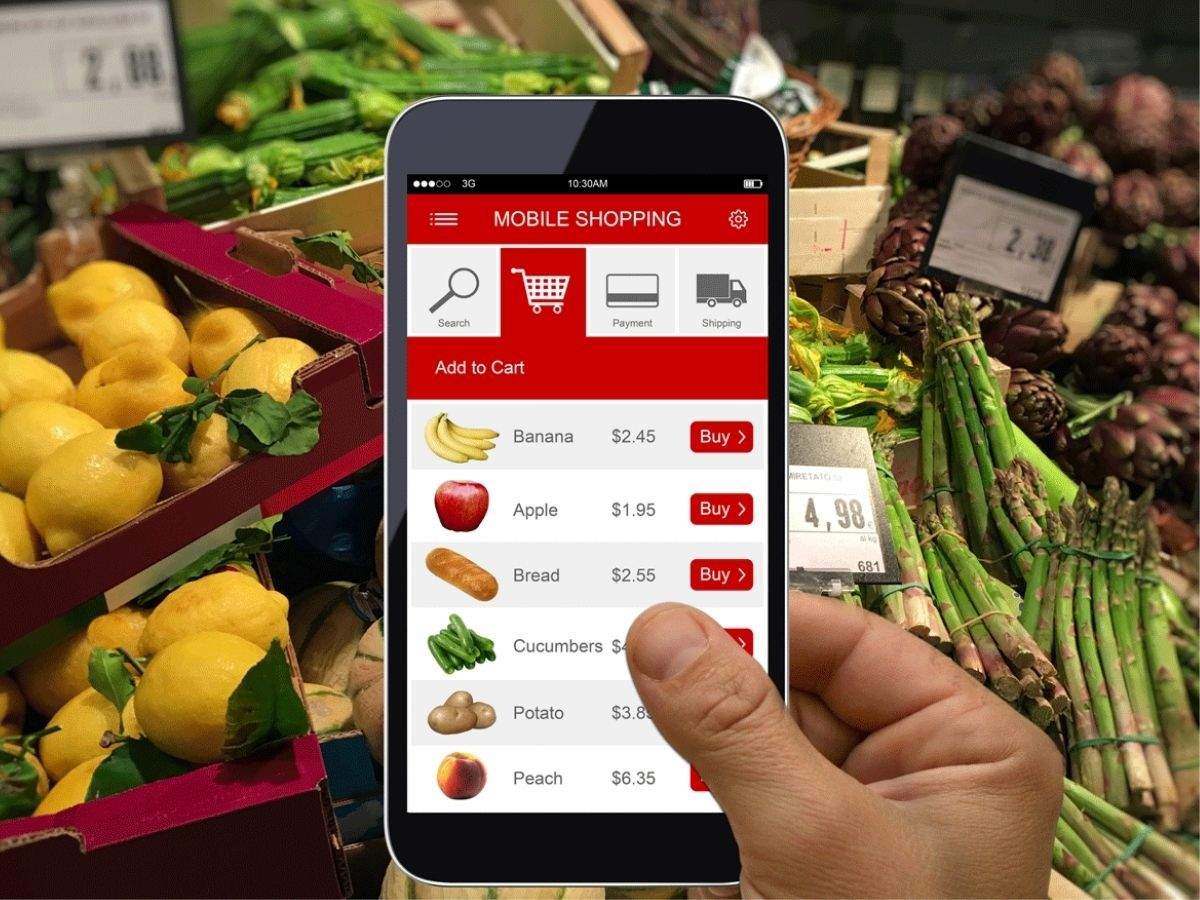 22 Dec 2022
During the time of emergency, online grocery platforms have served an important role in delivering food and grocery products to consumers. Now people are visiting the grocery supermarkets in less numbers .Main reason being a series of lock-downs. People choose to order groceries online through a grocery delivery service as they feel more comfortable. ShopOn Mobile is an online shopping app of products like electronics, books, and apparel is quite common, grocery shopping online is the new normal and it has given a completely new experience for customers. Best grocery selling products app.
Online grocery shopping benefits –
With ShopOn Mobile people can purchase grocery items just by sitting in the comfort of their home, due to the easy access to the internet then why should you spend your time traveling to offline stores?
Time-effective
In this era of globalization, people are pretty much busy in their life and work. Traveling to the supermarket to buy groceries is an age-old custom however it consumes more time as compared to online grocery shopping. Customers can easily order from anywhere after selecting the required products and get their items delivered to their doorstep. If anything is saving your time, that is the best option to adopt. Instead of traveling to multiple locations searching for quality grocery products, you just end up walking through different aisles for the product corner. ShopOn Mobile is the best grocery delivery service which will help you to gather quality products from a one-stop platform.
Product variety
Just as other eCommerce platforms the online grocery service also has a huge variety of products available in it. This is not the same case with any local grocery store. Every big player in this space has more than thousands of products available on their platform so that customers can be driven towards their online grocery service. With the integration of easy product search and categories, customers can easily find their requited products on the online grocery platform.
Promotional offers and discounts
For attracting more customers, several online grocery platforms offer coupons, discounts, loyalty points, gifts and rewards. There are many sites that offer special seasonal offers so as to draw customers' attention towards their platforms. With this kind of offer, customers can easily cut off costs on the grocery purchase costs. Using Grocery selling products app costumers find themselves in profit.
Convenient returns
Some people worry about grocery items as some of them can go bad quickly. However, this is not a problem anymore thanks to the easy returns feature. But now consumers can easily place a 'return' for the perished items and get delivery of quality products. There is a quality assurance team always present for checking the quality of the products delivered. Ensuring that all items are freshly delivered to the customers to their doorstep.
Cut off impulse shopping
Visiting a local store or supermarket can lead you to make impulsive purchases of the products. As your eyes will take a glance at the mouth-watering ice cream, your hands will reach to add it to your shopping basket and there is a complete probability that you will spend more money as an addition to your groceries items. This will result in buying unnecessary items. However, this situation did not occur when you shop for groceries online. In Online shopping you can follow 3 simple steps as you can just reach the products that you need, add to the cart, and checkout. With the help of multiple payment methods, customers can pay through non-contact methods or s/he feels comfortable.
Price comparison
As you visit online grocery platforms, you will surely get items at better prices. This is one of the most advantageous and customer friendly aspects of online grocery purchases. Offline local stores as you are unable to compare the price ranges. In online stores, you get the option to choose among various products of different brands, compare prices and then buy the right one that fits your budget. The grocery retailers and operators are aware of the fierce market competition going and thus provide every chance to customers through the online platform.
Find everything you need under one roof
The easy access to the network has solved the problem. Now customers can easily connect to the internet and open the grocery delivery service ShopOn Mobile to order grocery items. Get delivery of your products at doorstep on the expected time. This Online shopping app is also for shopkeepers as they can add their products. Customers can find the desired product and the categories just by typing the name of it. You will be able to find a whole range of grocery items and select the right one that you want.