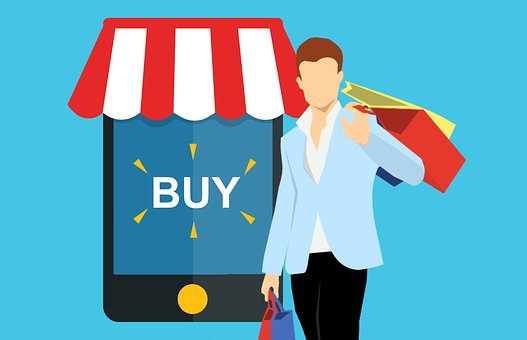 15 Jul 2022
No doubt eCommerce is growing day by day. We can see a sharp rise in eCommerce sales during the last few years. What can be the reasons behind this? With the rise of technology and due to busy lifestyles, consumers are seeking to use the best delivery app for daily essentials. Here we will discuss the different reasons why eCommerce is growing day by day-
Customized recommendation experiences
On eCommerce platforms, customers can see the recommendations for different products according to their preferences, purchase history and unique style. Shopkeepers have a data backup of customers to provide them with amazing experiences targeted to their unique customer profiles. Customers can get live updates of their shipment over email or mobile number.
More choice available
On online platforms, customers can find several options available in terms of colour, design, style or size. These stores have a bigger range of stock that may not be possible for a shopkeeper running a brick-and-mortar store.
Cheaper cost
Customers can get different items at a cheaper cost than in retail stores. The reason is all items are stored in central warehouses and customers can check all available options & purchase at wholesale price.
Social media integration
Social media influences eCommerce as many of the customers are making their purchasing decision by watching ads on different social media platforms. Consumers have the option to like & share their reviews about the brand. It will help the new customers to know the reputation of the products before making a purchase.
User-friendly experiences
Ecommerce platforms have a user-friendly approach. Using an easy shopping app makes it easier to do the weekly shopping, daily essentials, new clothes etc. You can save your time and money as there is no need for parking tickets, traveling to reach the store and no walking among crowds. You can make more informed shopping decisions. The returns and refund process is also faster and more convenient and you can keep track of action taken on your request.
Accessibility
Accessibility is an important part of online shopping. You can shop products around the clock. If your business is accessible to customers 24/7 then it will automatically increase your sales. Online shopping proves a gift for people with disabilities and for those who have strict busy schedules.
No doubt traditional shops do not disappear due to online shopping options. But the shopkeepers who adopt both online and offline modes of selling can grow their business with rapid speed. If you don't have an online store then you can even provide customer support online via social media. It will also engage your customers with your brand.